Elegance and comfort is born out of experienced cutting, perfect fitting and bespoke tailoring skills – especially for your pets. Catering to a league of distinguished canines and felines in your life, Petriot is a bespoke brand offering contemporary styles for fashion apparels with personality.
For this festive season, Petriot presents a luxurious line-up of chic patterns for your furry family that injects a modern vibe into a traditional mood.
The opulent Sherwanis and Lehengas are crafted with an intuitive understanding of your pets form. Designed to complement their posture, gait (tail wags!), the pieces are moulded to look effortlessly impressive. Can't take your eyes off, eh?
Crafted for the true connoisseurs of haute … err … pet couture!
Be it with humans or pets, parties are irresistible. Here, Petriot brings to you choicest pieces in frilled dresses and Tutus to bring the spotlight on her and smart Tux to complement the gentlemen in him.
Crafted for the cool chicks and hot studs
Be it glitzy evenings or a toned-down meets of close pals, the casuals are a perfect fit. The shirts and frocks mirror traditional tailoring expertise, re-appropriated into a contemporary wardrobe. A purr beckons in agreement!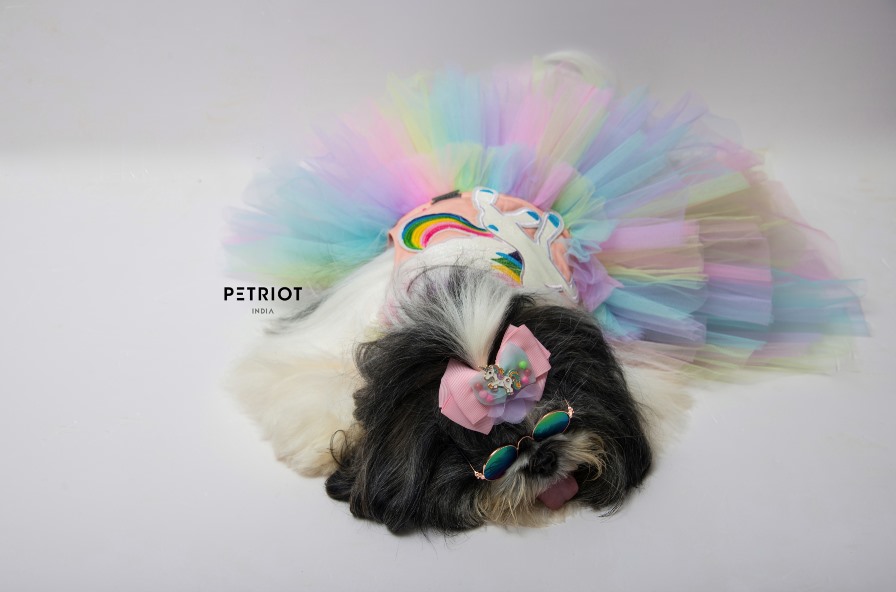 The collection brings to you a quintessentially contemporary Indian style blended with a keen understanding of your pet's sartorial needs. Suffice it to say, that Petriot Festive Collection is designed for those who seek chic apparel that's inspired by classics of the past and is crafted for the future.

This isn't about fast fashion; it's about pieces to truly treasure.
Shop: www.petriot.in
Visit: Shop no 2, Surya Kiran Co-op housing society, 33rd/14th Khar Road, Khar West, Near monkey bar, Mumbai -400052
Ring: +91 9820335779
Mail: info@petriot.in