1. Comb
A regular comb is a good all-around comb, for your dog's regular coat combing. However, you can get a flea comb for removing both fleas and tangles.
Price: Rs. 375
Where to buy: https://www.petsy.online/products/m-pets-regular-comb
2. Slicker Brush
A slicker brush removes debris & loose hair from your dogs and makes it easy to clean your pet's hair. They protect the under coat from getting tangled up too.
Price: Rs. 330
Where to buy: https://www.petsy.online/products/trixie-dog-slicker-brush-with-brush-cleaner
3. Deshedder
A Deshedder tool is used to work through the stubborn undercoat of your dog. The rake tool captures clumps of loose and dead hair.
Price: Rs. 999
Where to buy: https://headsupfortails.com/products/huft-deshedder-with-rake-for-dogs-orange
4. Dental Kit – Toothbrush & toothpaste for pets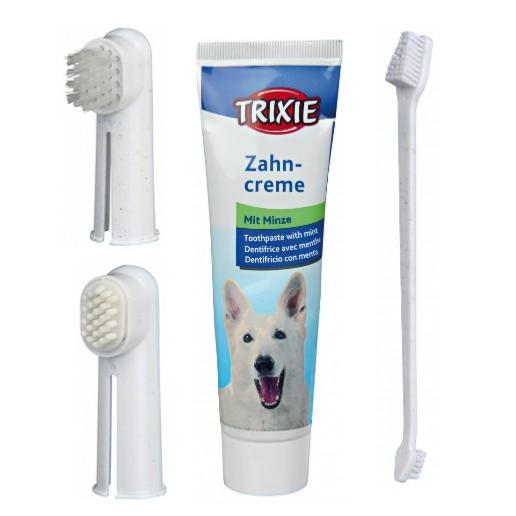 Dental hygiene is of utmost importance to your dog's overall health and hygiene. A dental kit will help whiten yout dog's teeth and fight bad breath as well.
Price: Rs. 450
Where to buy: https://www.petsy.online/products/trixie-dog-dental-hygiene-kit
5. Ear Wipes
It is important to clean a dog's ears regularly to ward off any kind of ear infection. The gentle formula on specialised ear wipes removes dirt, wax and discharge found around the ears.
Price: Rs. 599
Where to buy: https://poochmate.com/products/jumbo-ear
6. Eye Wipes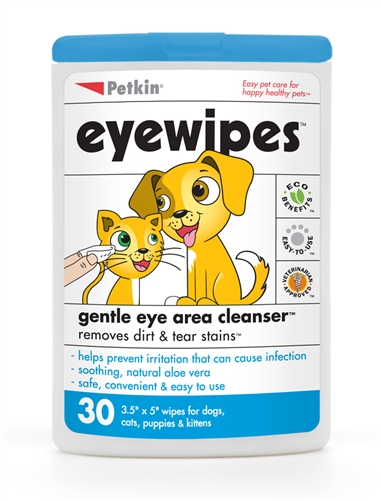 Eye cleaning can now be made easy with these wipes. This natural formula works to gently remove dirt, discharge and stains found around the eyes
Price: Rs. 599
Where to buy: https://getvetco.com/product/petkin-jumbo-dog-cat-eye-wipes-80-count/
7. Dry Shampoo
For days when it is just not convenient for you to bathe your dog or their bathing day is already gone, you can choose to give them a dry bath with a natural, waterless, dry shampoo.
Price: Rs. 340
Where to buy: https://www.amazon.in/Natural-Remedies-Fresh-Mild-Shampoo/dp/B07W6VV753?source=ps-sl-shoppingads-lpcontext&psc=1
8. Nail Clipper
Nail trimming of pets can be a tedious process. A nail clipper is the best tool as it will help to trim your dog's nails with a built-in safety mechanism & give you more control on the trimming process.
Price: Rs. 550
Where to buy: https://www.petsy.online/products/m-pets-dog-nail-clippers
9. Paw Cleaner
A paw washer cleans your dog's paw pads gently. It is easy to use & cleans off the mud and dirt properly which might not be visible to the naked eye.
Price: Rs. 699
Where to Buy: https://www.flipkart.com/foodie-puppies-foot-washing-cup-pet-paw-cleaner-portable-dog-washer-soft-silicone-bristles-quickly-cleaning-pets-muddy-feet-color-may-vary-small-grooming-gloves-cat/p/itmfcv7v3esrzv3m?pid=PGGFCUMB2JGXH2F5&lid=LSTPGGFCUMB2JGXH2F5CZXSRQ&marketplace=FLIPKART&cmpid=content_pet-grooming-glove_8965229628_gmc
10. Paw Butter
Applying paw butter on the paw pads after drying up cleaned paws helps to keep the paws moisturized and prevents them from cracking up, as that area is sensitive. It can be used on the elbow area as well.
Price: Rs. 350
Where to buy: https://captainzack.in/products/pawsitively-smooth-100gm
You can also catch our upcoming LIVE Demonstration on Dog grooming tomorrow at 6 PM on Facebook & learn the basics of dog grooming by a certified groomer!