We all love to deck up and we equally love to spruce up our little fur babies! We have rattled off some extremely interesting brands that are doing some interesting innovation in the pet attire and accessories department. Discover them here:
Kitty & The Woof Gang – They're unparalleled with regards to garments for your pets! From tuxedos, Indian festive wear, winter wear and dresses to Christmas wear, shorts & shirts, Kitty & the Woof truly have everything under the sun! They even have swimwear for your pets! You can tweak & customise your pet's garments as well!
Check them out here: https://kittyandthewoofgang.in/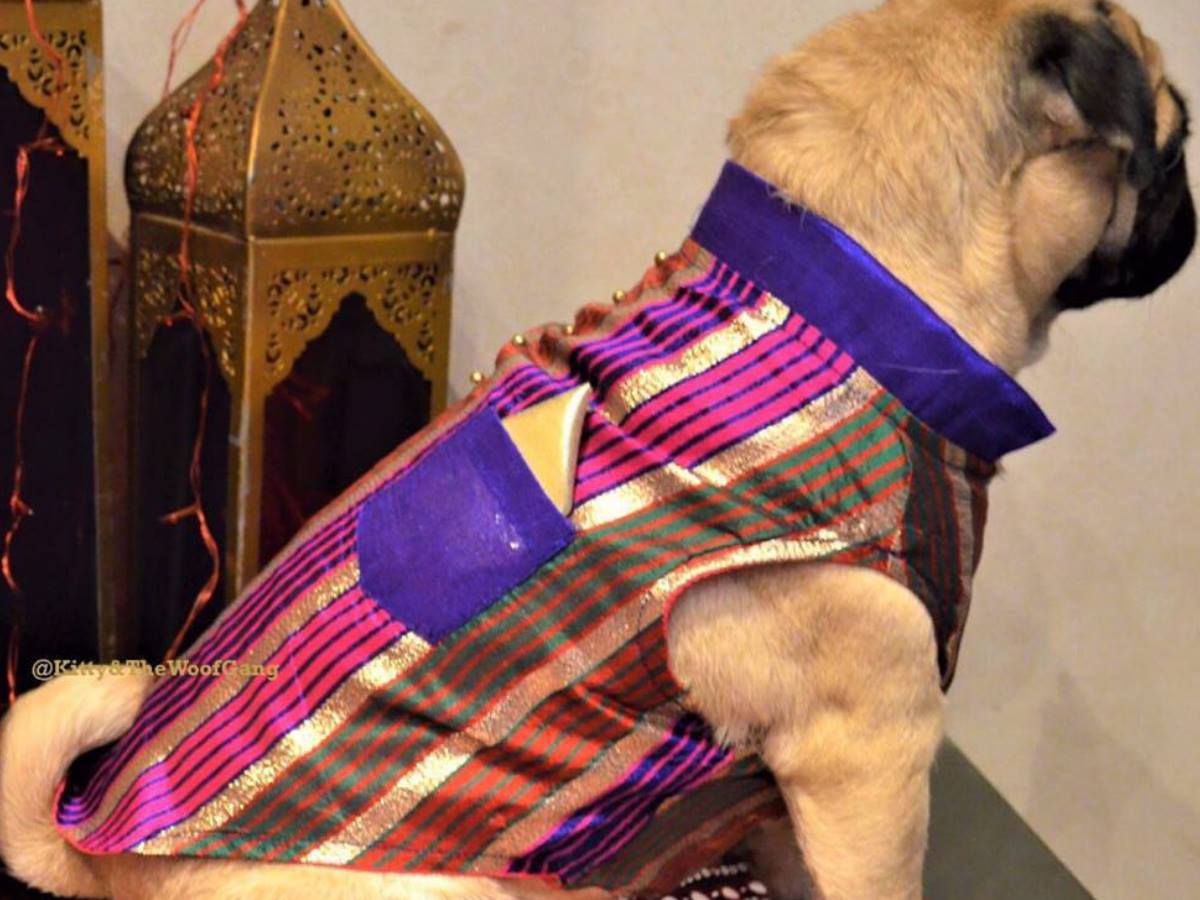 Stars And Snowflakes – It is a luxury lifestyle doggy store for your pooch. As the name recommends, they are magnificent at making the cutest pooch accessories ranging from bowties & bandanas to super cute hair clips & collar ornaments. Truth be told, they concocted their popular Beeswax Paw Salve for pets, which is a one-stop solution for all Paw related issues. Now, how cool is that?
Find them here: https://www.starsandsnowflakesbyaastha.com/
Cannes Venatici – They're a premiere shopping destination for hip, stylish doggie products. They believe in the ideology that your doggie is an extension of you! From personalized tees in super refreshing summer hues & slogan tees to jackets & overcoats, you can shop a lot of fashionable clothing from them! They even have a live stitching counter at the fest for everyone's ease, to get stuff customised for their pets, there and then!
Check out their products here: https://www.facebook.com/canesvenatici2011/
Mutt of Course– It is a pet boutique that has some one of a kind adornments and attire for your four legged baby! From high quality accessories to cool casual jackets, their adorable denim neck collars will absolutely blow your mind!
Check these out here: https://www.facebook.com/muttofcourse/
Peto (Arjan Impex) – They specialize in attractive and utilitarian items that improve the lives of pets and ways of life of the pet guardians. They have super functional food feeders for all kinds of pets. In fact, they offer a wide variety in just non-skid bowls whether they're equipped with lacquer or anti-skid ring and so much more.
To check out more, visit: http://www.arjanimpex.com/peto/index.php
Check out these uber cool brands at Pet Fed Delhi 2018 and go crazy shopping! Brace yourself to spend all those savings!
15th & 16th December at NSIC Grounds, Okhla! Click here to get your tickets now!