In August 2005, Cessna Lifeline came into being. Inspired by Cessna, a simple cross-breed dog, Cessna Lifeline had very humble beginnings, starting then with a just modest one room clinic. Sheer dedication and compassion has paved the way to creating one of the best facilities of its kind. Their intention is to revolutionize healthcare for all pet companions and raise it to a new paradigm. Cessna strives to provide the highest quality of treatment to your special family members. With a team of dedicated doctors and specialists and state-of-the-art facility, they are passionate about what they do. The challenge is to constantly be better, healing through skill and compassion. To inspire a world where all the creatures are treated with love, compassion and dignity; a world where treating a 'pet' like your child is normal; where unkindness to animals is unheard of; where we all understand the value of these beings in our lives and treat them with the respect they so deserve. Check out the services they have to offer:

Surgery Suite
Their surgeons attend and participate in advanced orthopedic, ophthalmologic and cardiology workshops and conferences across the globe to learn and be abreast with the latest surgical techniques to treat patients. Orthopedic Surgeons successfully performed surgeries to treat various orthopedic conditions like hip dysplasia, cranial cruciate ligament rupture, patellar luxation, osteoarthritis, complicated fracture and dislocation of various joints. They also perform Tendon and Ligament Repair Surgery.
Spinal Cord Corrective Surgeries
Spinal Surgeries have rarely been performed in India. However, with empathy and drive to see patients living with the highest quality of life, they led their team of surgeons to successfully perform Spinal Decompression Surgery to treat brain and spinal tumors, intervertebral disc disease, vertebral fracture and dislocation.
Outpatient Department
Keeping in mind the wide variety of animals visiting our facility, they have designed separate areas for dogs, cats and small pets. They have maintained different and carefully designated areas for them, to avoid any psychological stress and to keep them as comfortable as possible. They are very particular about ensuring that each patient gets our individual attention, without exception.
Critical Care Unit
Apart from routine consultation they provide critical care to pets for postoperative care, serious medical conditions and surgical/medical emergencies.
Diagnostics and Healthcare
Cessna lifeline is equipped with state-of-the-art equipment to perform ECG, digital X- Ray radiography, ultrasonography, and video otoscopy. We have an in-house laboratory and also provide services for diagnostic cardiology and reproductive diagnostics. They are also associated with human diagnostic facilities for super specialized tests like MRI and CT scan.
Blood Transfusion
Just like humans, sometimes our pets too are plagued with diseases that need blood transfusions from a compatible and willing donor. They have successfully performed blood transfusions to treat some patients.
Peritoneal Dialysis
It is a therapeutic technique used to treat severe kidney disease. It involves the exchange of fluids between the peritoneal cavity and capillary blood across the membrane called the peritoneum. Due to its complexity, there are few animal hospitals around the world that perform this technique. They are one of them.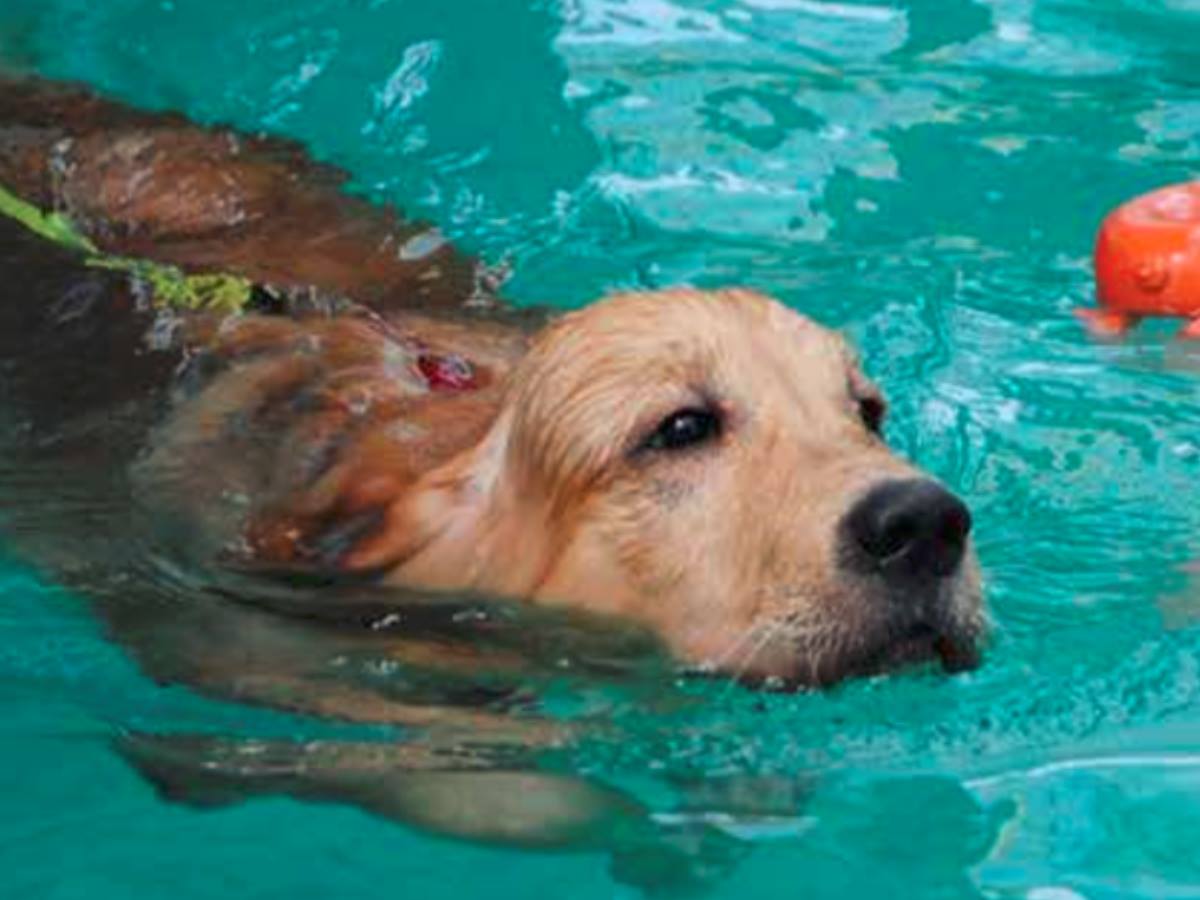 Hydrotherapy
The power of water has been utilized to heal the weak and arthritic to recover from orthopedic and serious neurological ailments. It is a wonderful medium to bring normal functioning of joints and bones postoperatively. They offer Hydrotherapy and Swimming services for treatment of ailments and for fun and fitness.
Training
In order to foster responsible pet parents and train them appropriately, they are associated with a number of trainers and have regular training courses, with the aim to someday have a pet school for behavioral training. They aim to spread the importance of helping our pets understand our world and while simultaneously understanding their requirements.
Grooming
It is important to regularly bathe and groom our pets to keep their skin healthy and free of parasites. Their grooming department has a variety of services designed for each pets' individual needs.
Pet Store
They have a well-stocked pet store for all your needs...from food, to beds, t-shirts and jackets, litter boxes, grooming products and toys, it will be hard for you to leave empty handed.
Online Pet Store: www.cessnapetstore.in
Find them at: www.cessnalifeline.com | Address: # 148, HCBS, Amar Jyothi Layout, KGA Road, TO Intermediate Ring Road, Domlur, Bangalore-560071 | M: 7676 365 365
You can meet them at Just Dogs presents Pet Fed Bengaluru 2018! Get your tickets: bit.ly/pfblr2018