Doggiie Dog World is a safe haven and a second home for your pets, located in Andheri west - Mumbai. Here your pooches are loved, cared for, pampered, groomed, well-nourished and nurtured by professional pet care experts - Pooja Advani & her team.
The Pet Care Services offered at Doggiie Dog World:
Posh Pooch Packages & Grooming for Cats & Dogs

Fun Swims & Hydrotherapy for Pets

Pet Day Care & Boarding

Canine Behaviour Training & Consultation
Doggiie Dog World for all your pet care needs: Doggiie Dog World was founded and is managed by Pooja Advani - a highly qualified, internationally certified & trained Pet Groomer, Dog Trainer, K9 Behaviourist and a Hydrotherapist for small animals in water.

The entire team consists of ardent animal lovers, handpicked & trained by Pooja Advani to pamper your fur babies. It's a cheerful, happy place that enjoys a 5-star rating for customer satisfaction since 2014.

The Facility: The 2500 square feet, fully air-conditioned space is replete with the latest international equipment required for pet care. The ground floor houses 4 Grooming Stations and a hydraulic bathtub for some cool pet makeovers and pet hairstyles. The indoor pool has been specially designed for pet swims and hydrotherapy. A dedicated outdoor play area lets all pets enjoy their time in the sun without cars, pedestrians and noise pollution.
When your pet stays with us, they get their own private room with large glass doors and is not cooped up in a cage. Carefully prepared home-cooked meals, regular walks, playtime and 24-hour supervision are some of the cool basics that they can experience!

Pooja Advani – the Expert Pet Care Consultant in Mumbai
Pooja Advani moved to Singapore in 2010 to educate herself in various aspects of pet care. She worked for 3 years in Singapore as a Specialist - K9 Cosmetology & Trainer after which she went to London, UK to train as a Hydrotherapist. Four years later with some solid international work experience as a Certified Groomer, K9 Behaviourist, Trainer and Hydrotherapist for small animals in water, Pooja moved back to India and founded Doggiie Dog World in May 2014.
After being in the field of pet wellness for several years, Pooja Advani holds a special place in the hearts of her clients. Her passion for animal welfare and pet care comes through in the day-to-day management of Doggiie Dog World.

Canine Behaviour Training & Consultation with Pooja Advani

Pet parents often call Pooja with behavioural issues that they face with their pets. She helps pet owners identify problem areas and suggests effective ways to train or re-train their pets accordingly. These problem patterns could be as simple as seasonal dietary changes or sudden personality changes too.
The consultation sessions with Pooja Advani are a great way of knowing where you stand as an aspiring pet owner, the daily Dos & Don'ts as a new pet parent and understanding specific care instructions for particular pet breeds too.

Pooja also offers pet parents a Board and Train service, where your pet stays at Doggiie Dog World for a period of 2 - 3 weeks for training. After the training is complete, you come in for 3 - 4 sessions to familiarize yourselves with the training techniques before you take your well-trained pup home.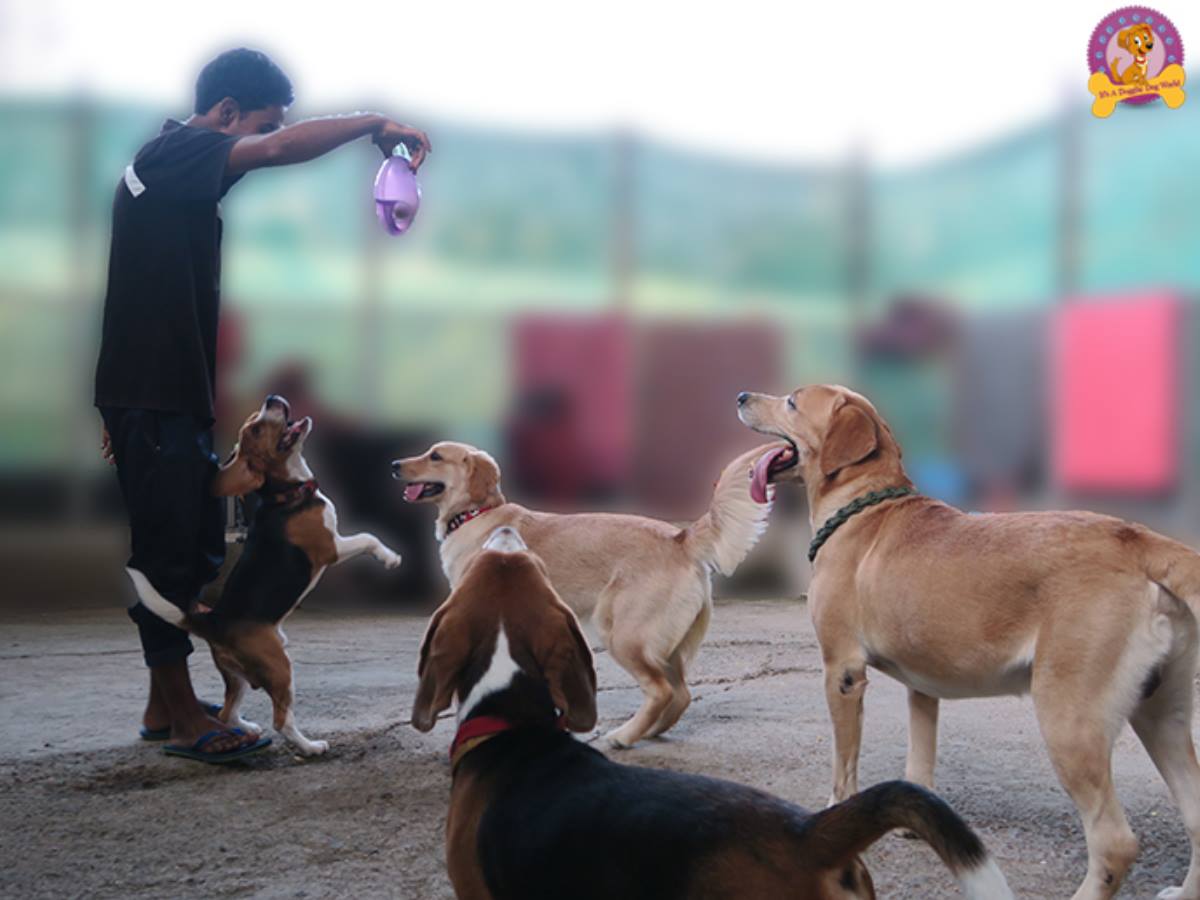 So, make your way to Doggiie Dog World at Pet Fed Mumbai 2019 and get all your pet care queries - taken care by experts. Get your tickets here.
You can also visit their website here: http://www.doggiiedogworld.com/