You might believe that if your pet & its belongings appear clean, they are clean. That is not true. Cleaning only removes dirt but Clean O'Fresh Pet Care destroys the microorganisms that cause diseases. Clean O'Fresh is non-toxic, anti-bacterial & eco friendly. It is a 100% natural total germkill with the power of salt. Can't get more natural than that!
Not only is regular hygiene and care important for your pet's own health but also for that of the humans around them. Pets carry bacteria and other germs on their paws, fur and in their mouths and can transfer them to you as well. Practicing good hygiene can go a long way in protecting your whole family by reducing the risk.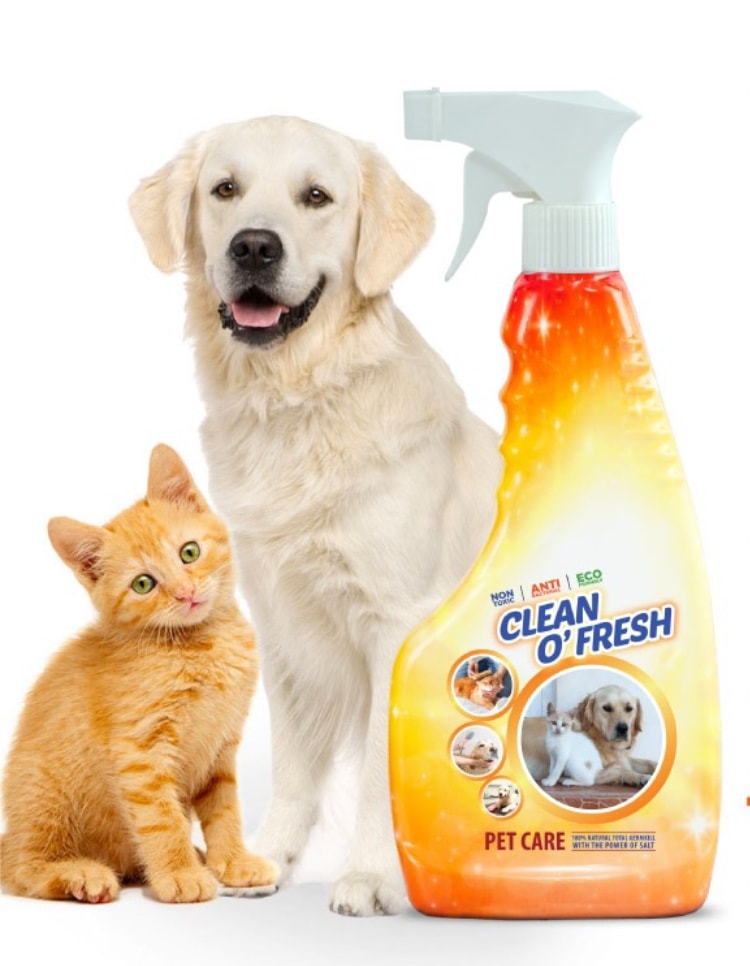 Follow this regime with Clean O'Fresh Pet Care to ensure total germkill & safety of your pets:
Apply directly on pet to rinse away pollen, dirt & germs from the coat.

Sanitise pet toys & bowls. Do not use typical house disinfectant as it is lethal if your pet consumes even a small part of it.

Clean litter trays

Wipe floor after your pet pees, drools or drops food

Deodorize: Clean O'Fresh Pet Care removes bad odour from even pet poo!

Wound care: Apply on the wound to remove pathogens and ensure quick healing
Clean O'Fresh is a must have & if you buy it now, you get a flat Rs. 55 off. Click here to buy!