Captain Zack is a pet care shampoo brand working meticulously towards carving their own niche in the "pet supply" fraternity. Their range of pet care products are infused with the goodness of natural ingredients, essences & oils. Captain Zack is the go-to product for a happy, healthy & fun loving puppy or dog depending on the variant being used by the pet-parent and is synonymous with all things positive when thinking for your pupper or doggo.
To suit the wide ranging needs of every dog & pup Captain Zack offers 4 variants of Shampoos that work overtime to do what their specific function is​,​ whilst moisturizing the coat.
'Barking up ​the​ Tea Tree', an antimicrobial shampoo, containing​ extracts of​ Tea Tree Oil and Vitamin E, helps ​relieving​ itching and dryness.

'Excuse me Fleas!' ​ has extracts of Citronella and Lemongrass which are natural repellents for tick and fleas ​while the soothing properties of Aloe Vera​ and ​Vitamin E​ heals and relaxes the irritated skin of your doggo.

'Shea Pleasure Sniffing You', a ​deep hydrating shampoo for a shiny, soft and a healthier​ coat​ is infused with the goodness of Shea ​Butter, ​Jojoba oil and ​O​at extract​s​.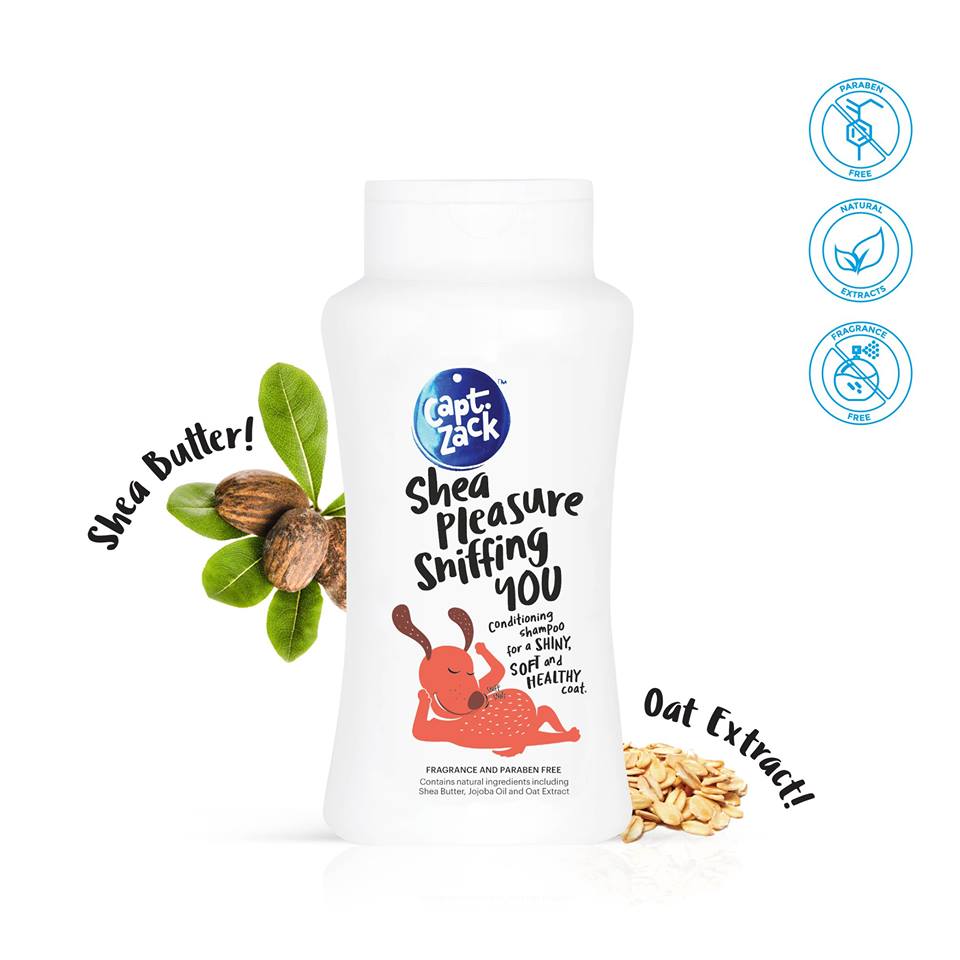 ​A​ ​special mention to ​Wassup Pup ​which has been​ fondly designed for​ puppies​ and also can be safely used for aging dogs,​ since they need extra care ​in their this tenderness​. This shampoo is absolutely Sulphate-free and contains ​essential oils of lavender ​which has a deep soothing and calming effect, with the antiseptic goodness of lemongrass essential oil and ​hydration of Vitamin E.
​All their shampoos are paraben free, devoid of any artificial fragrances and have natural active ingredients ​for best sanitation​ possible.