A whoofing hello to all the pet mommies, daddies and their little fur balls! Pet Fed is right around the corner and Captain Zack is thrilled and excited to meet our canine buddies! If you haven't paid them a visit yet, here are few reasons why you shouldn't miss out on the Capt. Zack pet care range!

Paraben and Fragrance-Free
Bathing your dog can really be a tough chore, especially if he hates the strong scent present in your regular shampoo and thus makes you run behind him all around the house! No wonder he does that as these artificial fragrances can actually be harmful to your dog's skin. To keep your little pooches away from such skin hazards, they've developed products that are free of harsh chemicals and fragrances. These products keep your dogs safe and sound from the side effects of parabens and fragrances.


Moisturizers And Conditioners
Who wouldn't want their pooch's mane to be as soft as silk? With their formula being loaded with vitamins, it adds a gentle touch to your doggo's grooming and keeps his skin soft and silky without stripping away any natural oils.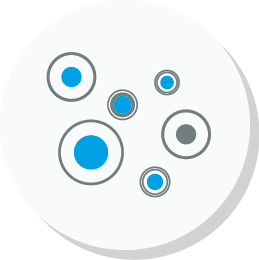 Anti Irritants
They know your dogs mean more than your family to you. Which is why, to give your furry babies a total skin protection, they've gone the extra mile to keep all the nasty chemicals away from their products. Moreover, the essential oils present in their range of products act as anti-irritants, giving your pooches a soothing effect on their skin.


Pet Pleasing
No matter what that breed is, Captain Zack products are sure to leave your dogs wagging their tails with glee. Their range of shampoos and conditioners contain a well-researched set of ingredients that are safe for your dogs. The essential oils and natural ingredients that these products contain keep your pooches healthy and smelling paw-fect!
Head to the Captain Zack stall and choose from a wide range of their grooming products & keep your pooches squeaky clean! Get your tickets here!
You can also check out their products here: https://www.captainzack.in/

Our Community (Check @capt.zack_india for more)