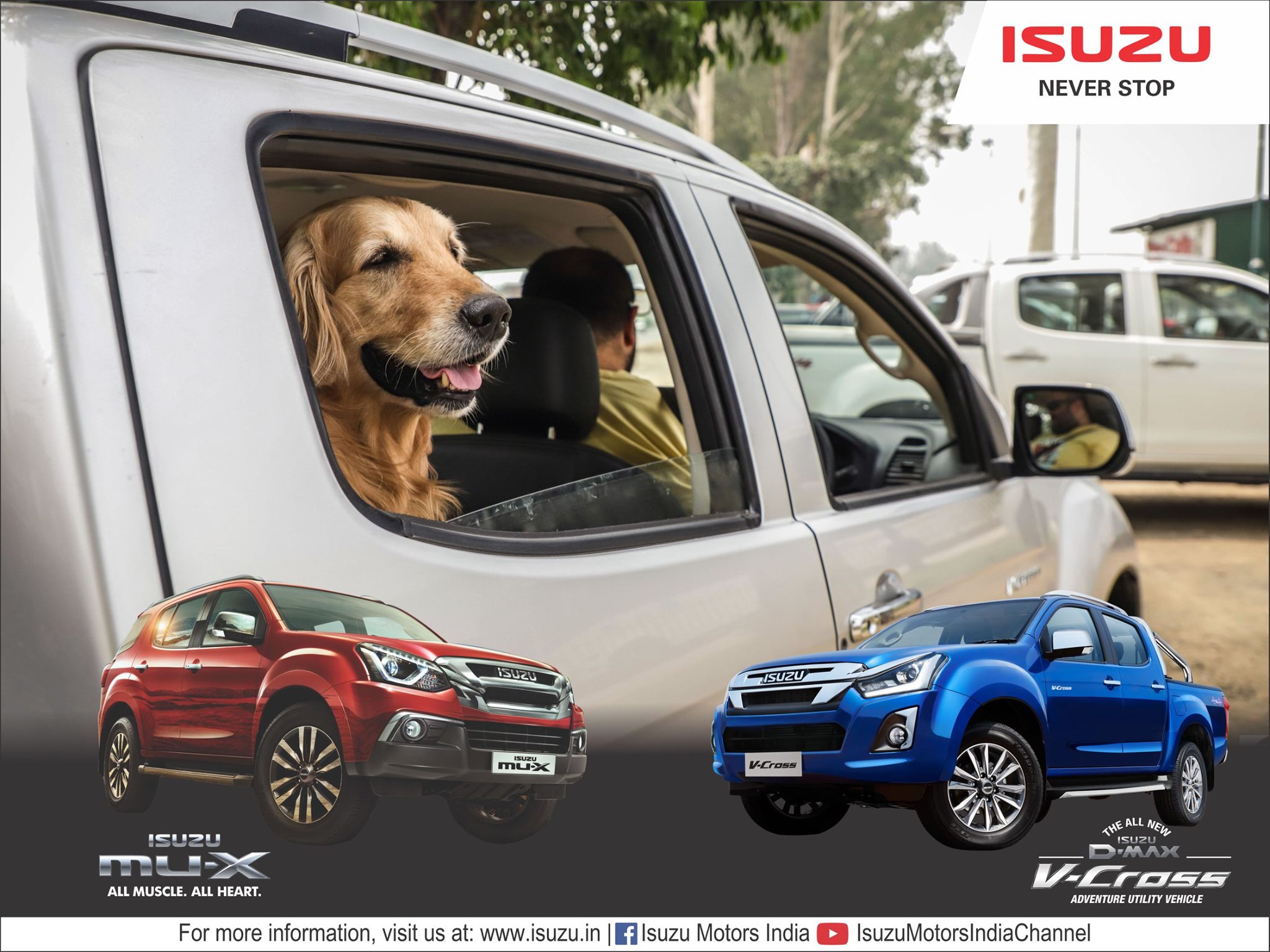 Is your pet your go-to adventure partner? Do you see them wagging their tail every time you pack your rucksack for an ultimate adventure trip? If yes, then Isuzu should be your first choice! Many of the proud owners of ISUZU's V-Cross are always ready to unleash their pets as well every time they set out on an adventure trip, solely because of the safety it ensures for you and your furry family members.
Today, ISUZU has played a catalyst role in bringing a new lease of life to many travel enthusiasts. Here is the most versatile India's preferred lifestyle and adventure utility vehicle – V-Cross that will make you and your family - guess we have not missed your furry friend - wanting to add more destinations to your bucket list.
So where are you heading next? Time to play and pamper with your pets at Pet Fed. Don't miss a picture with the mighty beast too!
See you with your pet at the Ped Fed Mumbai 2020 on 11th & 12thJanuary, JVPD Grounds, Juhu! Get Tickets Here!