Bored at home and want to try something new? Or are you someone who is craving for an animal companion during this quarantine? Fret Not! We are here with a creative solution for you. Actually not us, it's by Google - but we surely suggest you trying as it can be a lot of fun!
Google's new Augmented Reality search feature allows you to look at animals in 3D, absolutely life-sized and up-close to you. You can put a tiger, a dog or even a panda in your living room. Now, who would have thought that was achievable.
Here's what you need to do:
1. Simply search an animal on Google search
2. It gives an option to "view the animal in 3D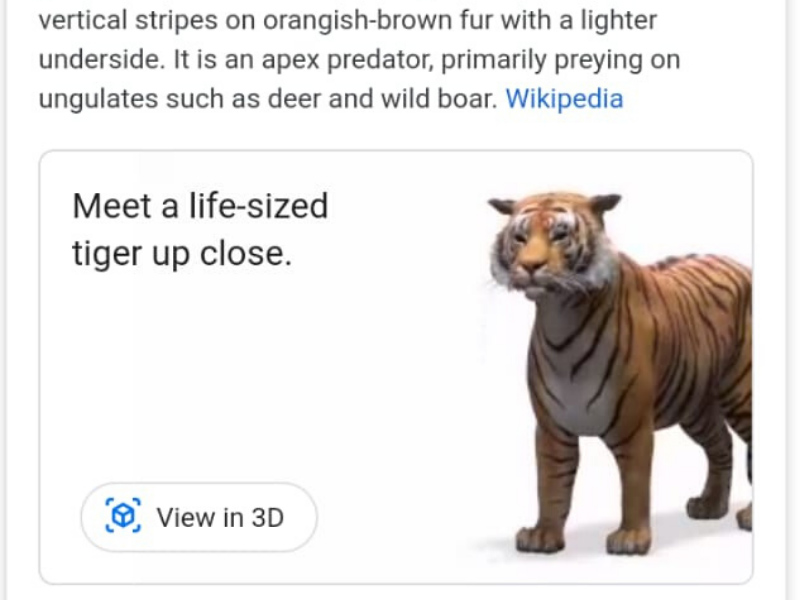 3. ​Click & choose the text that says "view in your space"
4. Point the camera on the ground surface and move it around a bit
5. Voila! You're done! The real time sounds and effects almost make it feel like you're standing next to the animal!
Now you now know what to do the next time you're craving a dog's love.
You can also watch the video here: