Tail Lovers Company & Heads Up For Tails are ready for the Pet Fed event, are you?
Bruno and Tyson are all geared up to be welcomed with loads of woof and wags at India's biggest pet festival, Pet Fed. And this time they have a goal in mind too - to beat the Guinness World Record of most dogs wearing bandanas at the same time and place. Joined by hundreds of other dogs, Bruno and Tyson are hopeful they will beat the challenge while having loads of fun time with their furry friends and humans. Being held at NSIC Grounds, Okhla, Pet Fed is India's biggest annual pet festival with an aim to make India a better place for you and your pets.
We at Tail Lovers Company are excited to participate at Pet Fed for the very first time. Being India's first ever chain of premium pet stores, Tail Lovers Company will exhibit amongst the huge pet loving crowd that will gather for the Pet Fed event. The 2015 Pet Fed event witnessed around 13,000 people and 1800 dogs and we are hopeful to meet even a larger number this year to showcase our useful and attractive range of pet products that are sure to delight every dog lover out there!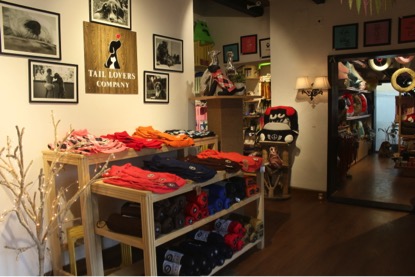 And to meet the goal of attempting a Guinness World Record of maximum dogs wearing a bandana is Heads Up For Tails (HUFT)! Help your dog to stand out from the crowd with the vibrant colors and catchy quotes that is characteristic of the lovely HUFT bandanas. Check out the pawesome range here and participate with the best bandana on!
Register today and get the bandana from here.