Pet Fed, India's biggest pet festival, is back in Delhi with a special New Year edition. Join the epic party and make it special for your furry friends as we enter the new decade. And if you're an animal lover & don't have a pet, you get a chance to party with thousands of pets under one roof! Could this festive season get any better?
Here's a list of 10 things to love about PET FED Delhi 2019 –
10th & 11th World Cat Federation International Championship
An international cat show is taking place in association with World Cat Federation & Alliance of Cat Fanciers at Pet Fed this year! The panellists for the championship are International Judges from India, Russia & Belarus. There are trophies & gift hampers for all the cat show winners & certificates for all participants. You can also get all your nutrition, diet, breed, genetics and all other kitty related queries answered here!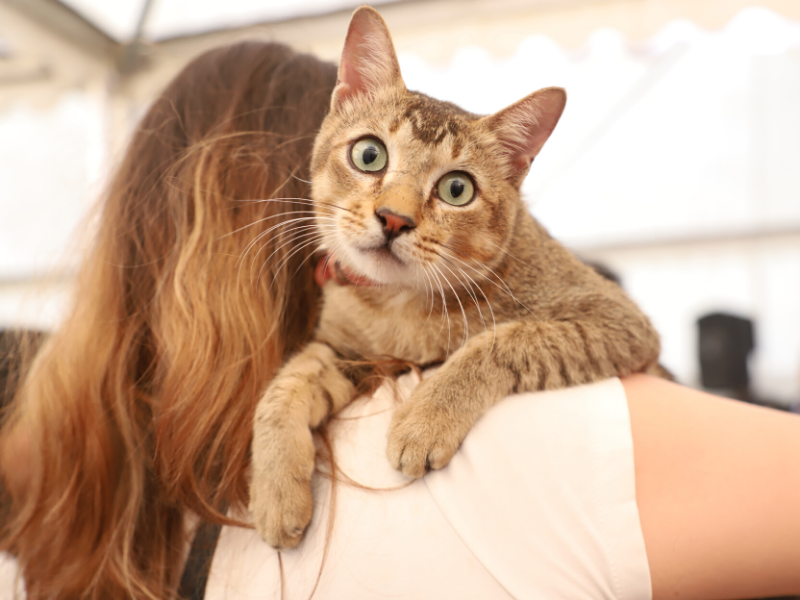 For registering your cats for the cat show, visit here: https://petfed.org/events/international-cat-show-at-pet-fed-delhi-2019/tickets
Police Dog Show
After the huge success of a police dog demonstration by paramilitary dogs of Sashastra Seema Bal last year, this year we have the Delhi Police Crime - Dog squad ready to show off their skills, grit, determination through a demonstration by them & their handlers. It will be a public Dog Demonstration of Agility, Narcotic Detection, Explosive Detection & Assault work on the stage! Don't forget to witness the epic!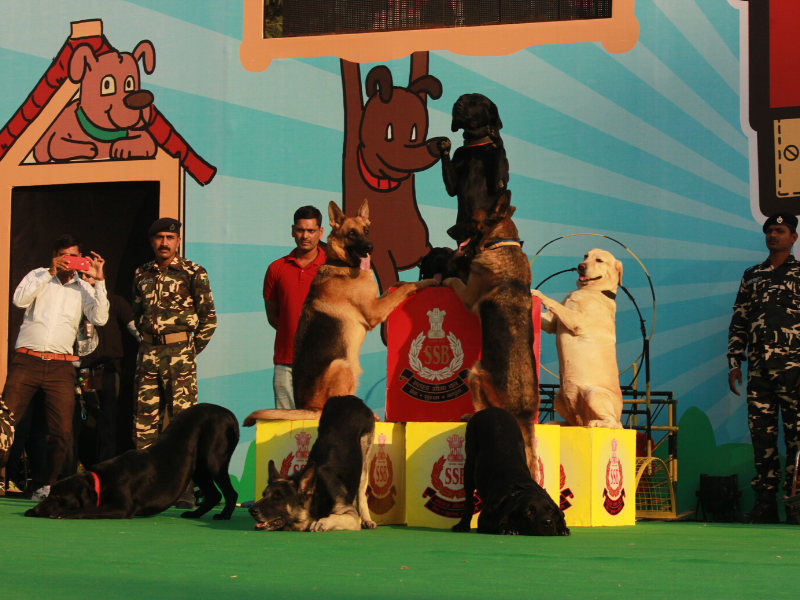 Watch out what happens at a Police Dog show here: https://www.youtube.com/watch?v=932-2Y9axLI
Separate Play Zones for Cats & Dogs
With the all-inclusive agenda of including more and more cats as well as making it even bigger for the dogs, Pet Fed this year will witness not 1, not 2 but THREE separate play zones for our cats & dogs! We have an Agility Play Zone with all the new equipment like sand pits, tyre dog walk, a slides play station & a wishing well hurdle, all of it most suitable for your active pooch. The other play zone consists of all things fun like ball pools, trampolines and fabric tunnels for the pooches inclined to having more fun. This year the cat zone has a curated 'kitty play pen' which would be a total dream world for your energetic kitten - with scratch poles, cat houses & temptation tunnels for our feline friends' fantasies!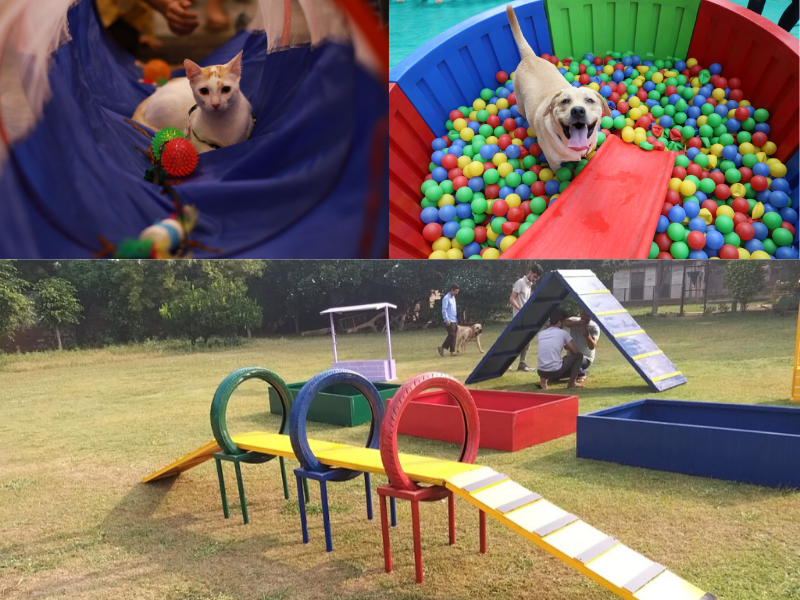 Read more about it here: https://petfed.org/events/pfd19/kitty-play-pen
Everyone's favourite – The Pet Fashion Show
Fashion Show, organized for our beloved pets, in association with Colors Infinity, is nothing less than a Victoria Secret's Fashion Show! The angels here are our four legged furry friends, dialling up the "aww – oomph" factor on stage! This is a fun activity where the human and their pets dressed in amazing pet couture walk down the ramp in style. The winners get massive hampers and also get a beautiful trophy to take back home while everyone else in the audience gets to play pup-arazzi!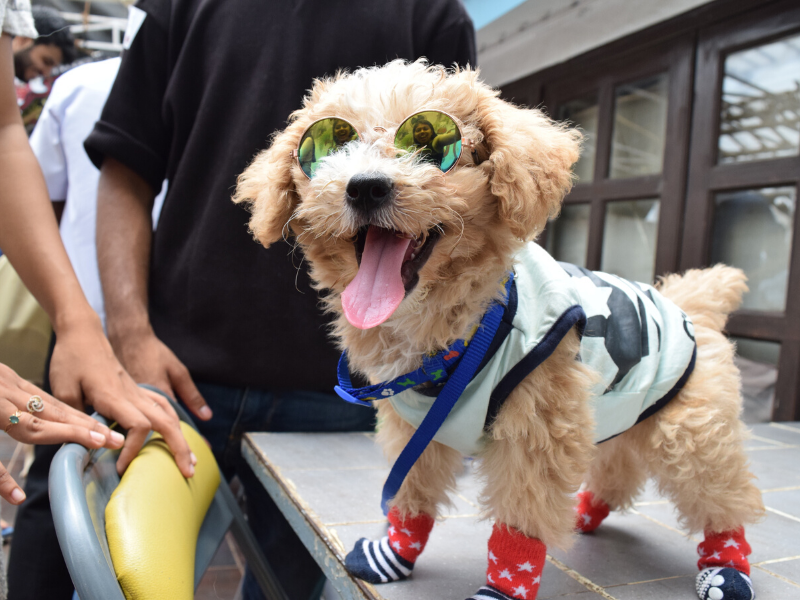 If you think your pet's-got-style, register yourself here: https://petfed.org/events/fashion-show-at-pet-fed-delhi-2019/tickets
Shopping & Retail Therapy
Over 150 brands from the pet care industry set up shop here at your favourite one-stop pet destination! Some major International brands from Thailand, Canada and Europe also take part in this exhibition formatted pet festival apart from all Indian brands! Pet Fed is a platform for up and coming new age pet care brands that are just starting their journey out in this ever-so-booming industry.
Check 'em out for yourself at the exhibition! Book your tickets here: https://petfed.org/events/pfd19/tickets
Adoption Camps
With a sincere code of conduct of only supporting adoption & not supporting breeding and other inhumane activities, Pet Fed strives to inculcate the same values and aspirations in its visitors. In association with some of the best Animal Shelter NGOs Delhi NCR, we set up adoption booths at the Festival where pet parents can be guided through A-Z about adoptions and can even take the pet home with them!
A few NGOs taking part are: Friendicoes | Fiapo | Help & Heal Animal Trust | Paws for a Cause | People For Animals | Umeed | Voice of Voiceless
A laughter riot – Temptation Alley!
The game full of fun n frolic, where the pet has to reach the other side of the alley where their parent is waiting for them, without getting distracted by all the treats, goodies & toys kept on the way to attract them. This is the real deal! This is the fate that decides whether your pet chooses you or the treats! Definitely a "treat" for the people watching what goes down in here!
To register yourself & your pet for this amusing ride, visit: https://petfed.org/events/temptation-alley-at-pet-fed-delhi-2019/tickets
Food & Drinks
Like every other festival you may have visited, there's a dedicated Food Court area for the humans here! Seeing your pet binge on all the amazing food and treats offered by all the stalls here is sure to make you hungry! Hence, you can enjoy delicious cuisines from all over the world, alcoholic as well as non-alcoholic drinks at the event! What more? There's beer for your dogs as well! Now, how cool is that?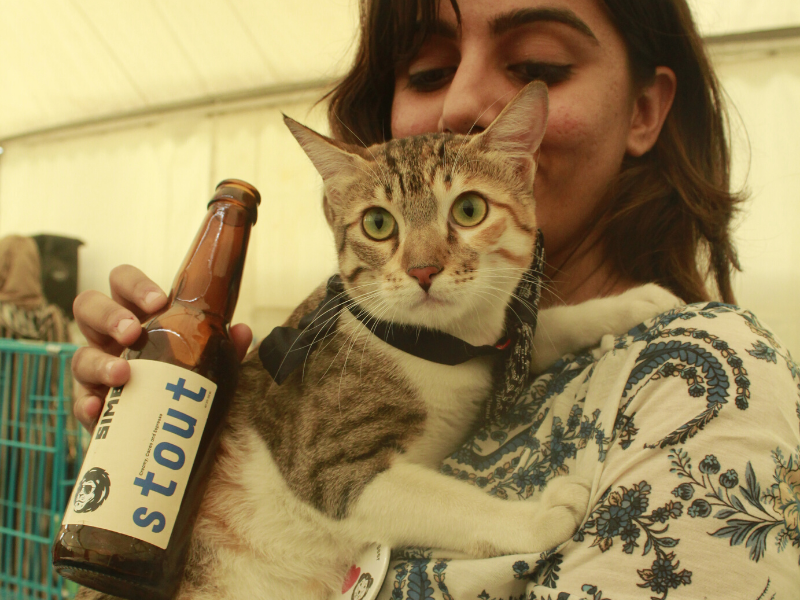 If you book your tickets online now, you can buy a beer bucket of 5 @ 30% OFF as an add-on! Buy your bucket & tickets here: https://petfed.org/events/pfd19/tickets
Newest addition to stage activities!
To make it a tad more exciting (if at all that was possible), we have introduced some new competitions to be played on the stage. Apart from Cosplay & other aforementioned activities, we have a trio of new fun games like Building biscuits – an activity where the human has to make a biscuit tower in front of their restless pooch without them destroying it, Fetch – a simple throw and catch game with your pet & Dog Musical - a different rendition of the popular party game 'Musical Chair'!
Check out the line up & stage schedule here: https://petfed.org/events/pfd19/stage-schedule
TREASURE HUNT for all!
As if there weren't enough of fun elements, this year we have even introduced an uber cool yet simple treasure hunt for everyone coming to the festival. Play it for yourself, your pets or for your best friend's dog who also happens to be your best friend. All you have to do is collect the Welcome Kit at the main entry to the festival, follow the clues given on the map, get a reward after finishing every check point & first 100 to complete the treasure hunts wins a FREEBIE!
Aren't you excited already? So are we! Grab your tickets to Cozo Pet presents PET FED Delhi 2019 powered by Purina, co-powered by Goodies & in association with The Pet Point NOW!
*Use code OFFER100 to get Rs. 100 OFF