Born to Chanda and Bijli, elephants who endure endless hours of work in elephant-riding trade in Jaipur - Suman was callously separated from her family at the young age of 3 and has been kept in isolation for the past three years.
For years, Suman has been illegally shipped and sold off many times. If not saved from the shackles of these "trainers", she will soon be forced to be 'broken' to serve humans. Wildlife SOS, the organisation that tirelessly works towards rescuing and rehabilitating elephants, already cares for Suman's sister - Peanut. They want to reunite the entire family to a sanctuary where these elephants will receive excessive medical care, rest and attention that they need.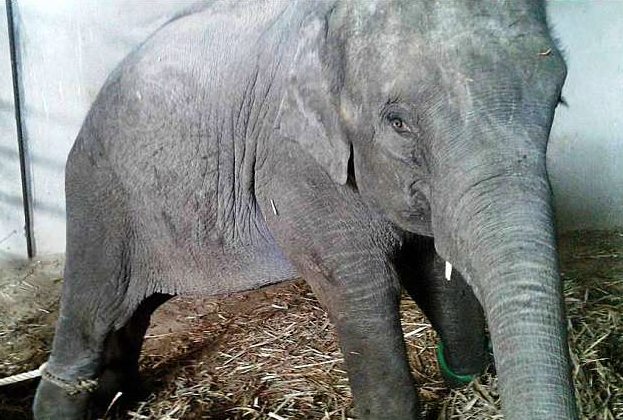 "My larger life goal is to foster and rehabilitate elephants from human slavery. I currently have adopted 2 elephants that are being rehabilitated in a wildlife reserve in Africa and 2 in Thailand. This year for Ganpati, I found my calling to help save Suman", mentioned Pooja Advani, an ardent animal lover and conservationist.
If you urge to save Suman and extend your support, you can contribute funds by clicking here.
Here is the link to more details on this mission by Wildlife SOS: http://wildlifesos.org/save-suman/