Tinki, an 8 year old Muzzafarnagar's exceptional police dog, had a stellar record since the day she started out as a constable in 2014. Because of her ability to sniff out crime that got her six promotions in six years, becoming an ASP in double time.
However, Muzaffarnagar police was not quite prepared for the way the health of Tinki deteriorated. In a matter of days, they had to bid her farewell as she left for heavenly abode due to intestinal infection.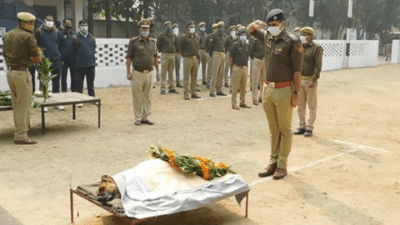 During her six years of service, she cracked close to 47 critical cases of murder, robbery, theft etc. by sniffing the spot, evidence and people related to the cases.
When it came to her "police skills", she would often surprise her human squad with what she could pull off. "It is not possible for a dog to be able to trace a scent beyond 24 hours of a crime. That's usually the case. One time in 2017, after a murder had been reported at Parsoli village in Muzaffarnagar's Bhopa area the body could not be found. Tinki picked up a scent and we followed her," said assistant handler constable Dharam Singh.
He continued, "She led us to a pond, dived in and pulled out a body from the bed of the pond. It had been nine days since the murder. The case baffled experts."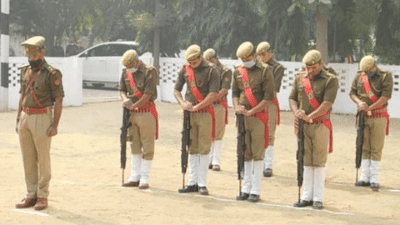 Tinki, a German Shepherd, was a recruit from the National Dog Training Centre at the BSF Academy in Gwalior. Muzaffarnagar was her first posting as a sniffer dog. "She was clever, brave and brilliant. The department was able to solve 47 criminal cases because of her," said Muzaffarnagar SSP Abhishek Yadav. On Tuesday, the Muzaffarnagar Police unit organised a funeral and saw her off, he tweeted.
Source: Times of India