A tail-wagging getaway to Rishikesh!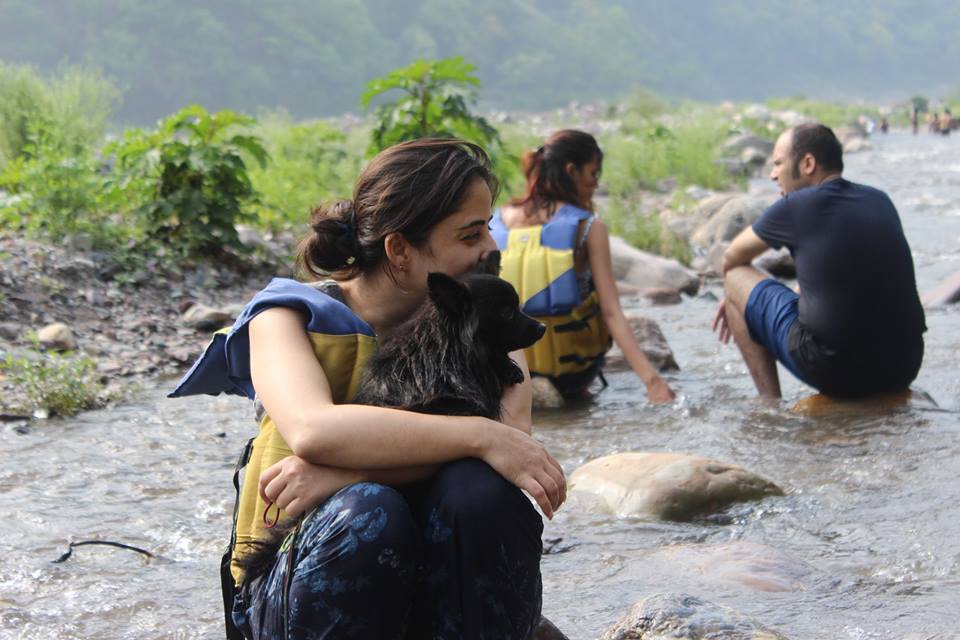 Jul 07, 2016
Ever felt a pinch in your heart while leaving your four-legged baby behind? Pet parents would understand this way too well. As summer holidays approach and we pack our bags for that ultimate vacation, we are forced to leave our pooches behind as they wouldn't be allowed at most public spaces, let alone a resort in a foreign city. MakeMyTrip, India's leading online travel company and Pet Fed, India's biggest pet festival recently collaborated to turn this tug in your heart into sheer excitement as they organized a pet holiday to Rishikesh.
On 25th June, two luxury buses, fully equipped with necessary medical supplies and a vet took 25 happy humans and 12 excited dogs for an overnight trip to the beautiful valley of Rishikesh. The excitement showed clearly in pet parents as they arrived at the pick-up point early morning and enthusiastically participated in games throughout the journey. Once in Rishikesh, they were all set for a beautiful nature walk while their dogs tugged at them by their leashes. On the bright and sunny Sunday morning, everyone went for a dip in the Ganges and carefully taught their fur babies how to swim with the help of an expert dog behaviourist.
Pet parents are keen on travelling with their furry friends but face logistic issues, including pet-friendly transport to lodging to eateries. Being able to travel with their four-legged babies gives them a sense of freedom as they don't have to worry about leaving them behind and it counts as a vacation with the entire family. Pooja, who travelled with Oscar, her Golden Retriever, says, "For us they are not just pets, they are our babies and MakeMyTrip and Pet Fed treated them exactly that way! We couldn't go out for a vacation leaving him behind. Never had the heart to do that ever. Thus we were the happiest when a trip was organised with our cute fur balls, happiness and excitement knew no bounds! Thank you so much for making this possible and giving us some incredible moments and a much needed break without having to worry about leaving our pooches behind or whether they will be allowed where they're going."
A pet-friendly trip was a first for both, MakeMyTrip and Pet Fed. But, a first to a long road ahead as the response from visitors is overwhelmingly positive. Tanvi, who travelled with her Pug, Amigo, says, "The best part was having like-minded people with you. It didn't matter whose pooch you had or who had yours. The comfort and the bonds that were made over this trip just cannot be broken."